15 Years Anniversary Concert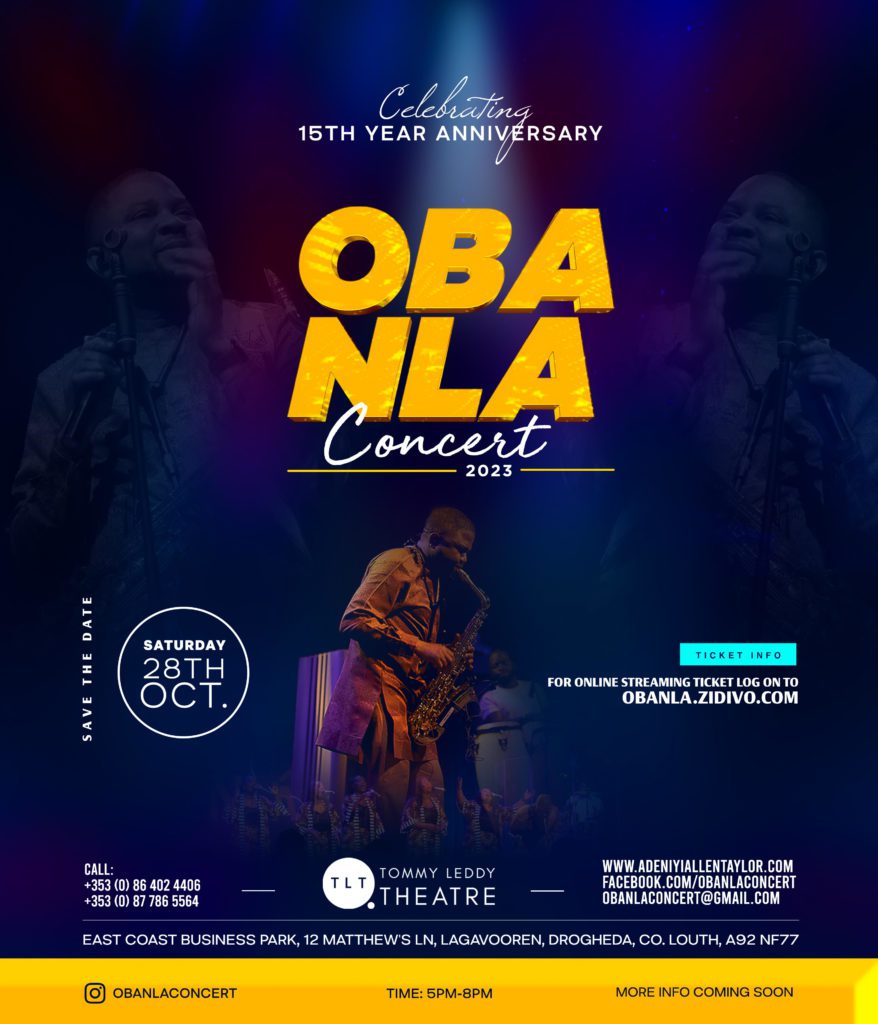 Ọba Ńlá Concert live experience with Adeniyi Allen-Taylor and his Afrobeat Orchestra, is an annual Afro Gospel music concert that showcases gospel music in an African setting. The Concert started in 2009 and this year marks its 15th year anniversary. Oba Nla Concert has been able to provide a platform whereby music lovers can enjoy the staccato rhythms, horns improvisations and melody of an Afrobeat Orchestra, in a wonderful atmosphere. Oba Nla Concert also features Gospel Artists and Choirs from Ireland and overseas. You will be able to stream Oba Nla Concert 2023 live from the comfort of your home with your friends and family. 
This year's concert will be performed and streamed from the state of the art TLT Concert Hall, Matthews lane, Drogheda Co-Louth.
Date: Saturday 28th of October, 2023
Time: 5pm-8pm